Quote:
It is likely there were male relatives of Hatshepsut or of Pharaoh Amenhotep I family Amenhotep 1 that felt they held more of the royal blood than Thutmose 3. Since he was her beloved father's only grandson and Hatshepsut had a single daughter it was in the best interest for Hatshepsut family to have a peaceful co-rulership between her and Thutmose3.
Then why concoct the whole 'Divine Birth' and self coronation ploy if she intended to have a peaceful "co-rulership"?
Quote:
Hatshepsut always depicted her nephew, Thutmose 3, as her co-ruler on monuments, so he was not displaced from the throne.
This is simply not true. Although the Red Chapel at Karnak shows both Hatshepsut and Thutmoses III (Men-Kheper-Re) carved on it's walls it is believed that she had died prior to its completion and Thutmosis III finished it.
Thutmoses III's name or image is not present at Djeser-Djeseru (dier el bahri).
Thutmoses III's name is not present on any of the sides of the two obelisks Hatshepsut erected at Karnak temple:
Thutmoses III's name is not present on the Barque shrine at Luxor temple
Thutmoses III's name was carved over Hatshepsut's in MedinetHabu (as well as many other places) and was not originally carved showing a co-regency by Hatshepsut.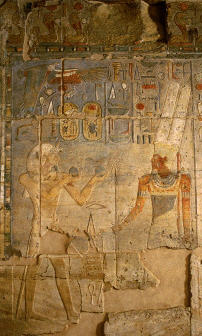 And even more importantly, the temples at Speos Artemidos / Beni Hassan show another coronation scene of Hatshepsut by Amun, once again without mention of Thutmoses III: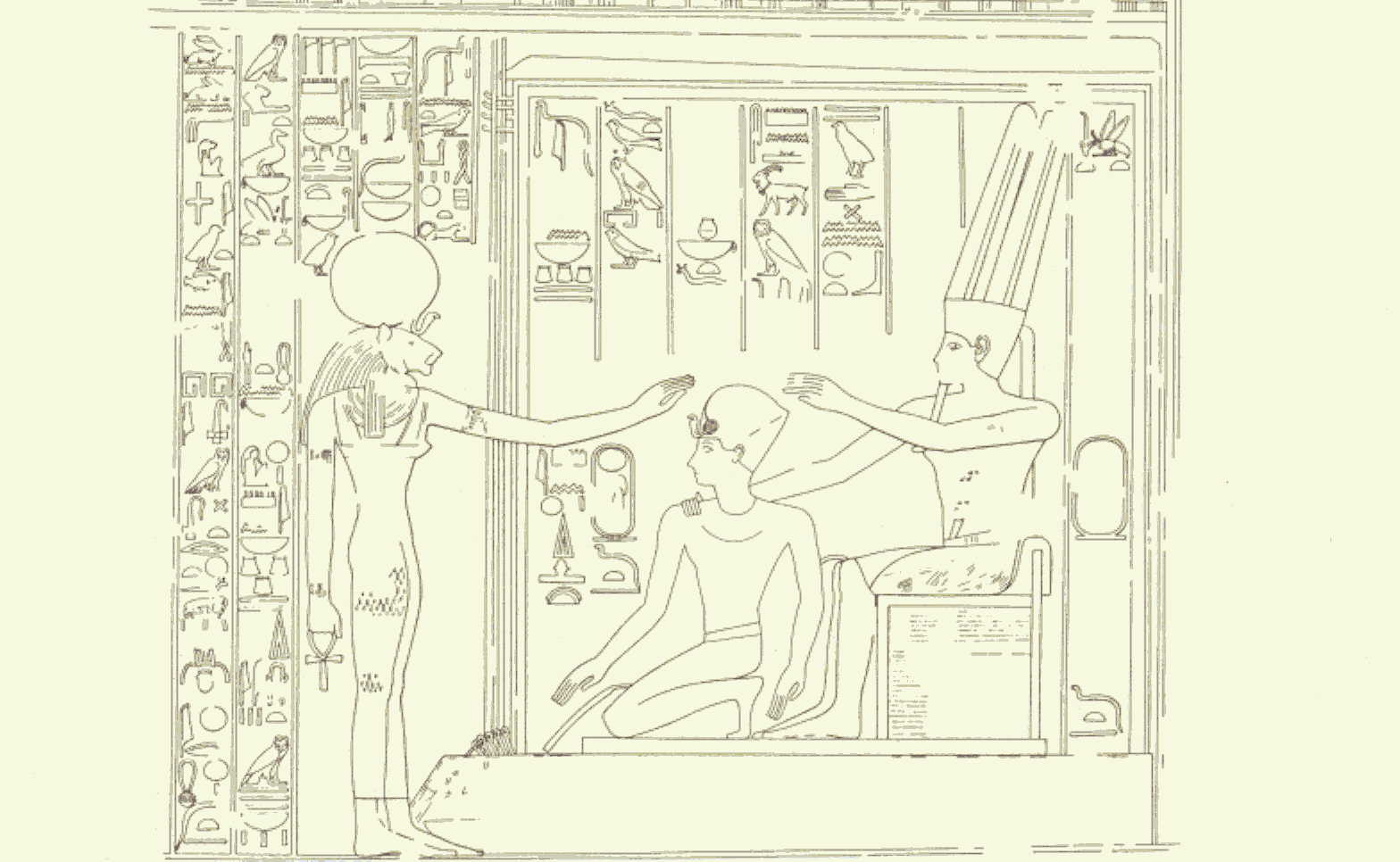 "Among others Fairman and Grdseloff (JEA 33, 1947) have published the corresponding text of the proclamation of Hatshesput by Amun (see below). However, they have tried to give what they believed was the original version of Hatshepsut - although in this and all other scenes on the south wall the royal figure is male and all cartouches of Maat-ka-Ra (Hatshepsut) have been usurped by Men-maat-Ra (Sethi I) "
http://www.maat-ka-ra.de/english/bauwer ... emidos.htm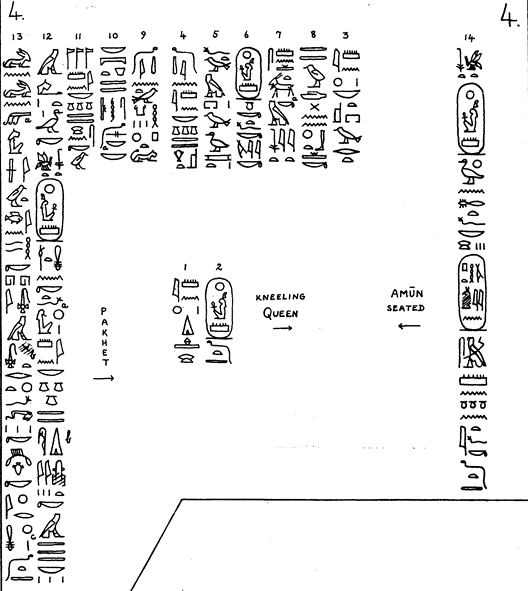 [/b]