Whenever the conversation of the recent "Mummy" movies comes up I often find myself reminding people that these movies are based on the original Universal Film "The Mummy" from 1932 starring Boris Karloff (which was remade in 1959 by Hammer Films and starred Christopher Lee and Peter Cushing).
In the original Universal Film Karloff played Imhotep and Ardeth Bey who is trying to ressurect his beloved Princess "Anckesen-Amon". Back in 1930's the "Egypt Craze" swept across the world as it was only ten years prior that Carter discovered Tut-Ankh-Amun's tomb. I believe that both names, Anckesen-Amon(1932) and Ank Su Namun (1999) are distortions of the name of Tut's wife, Ankh-es-en-Amun (say all three names fast one after the other and you will see what I mean).
I believe this because in the 1932 movie they used replicas of items from Tut's tomb such as this cartouche box: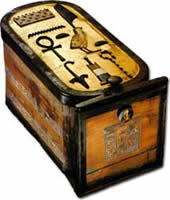 In the movie it was found in the tomb by the archaelogist and held the "Scroll of Thoth" that when read aloud, brought the mummy Im-ho-tep back to life.
You see back in 1932, although the public beagn taking an interest in Ancient Egypt, most were still not aware of who the real Im-hotep and Ankh-es-en-Amun were so the producers of the movie could get away with using their names and most would not even question them. Keeping in the tradition of the original (since it is a remake), the 1999 version kept the same names, of course they took some liberties of changing the story line and characters a bit but it is essentially the same story.
So all this talk about trying to find a mistress of Seti's named Ankh Su Namun will certainly lead you nowhere. You must go to 1932 to find the origin of this movie character.